SocialBusk – A Digital Marketing Agency in India, is on a Mission to Help 100K Businesses/Professionals Grow Digitally by 2035
New Delhi (India), February 14: In today's fast-paced digital world, every business is trying to keep up with the ever-evolving market trends. With the advent of technology and the rise of social media, competition has become more intense. In order to stay ahead, businesses need to embrace digital marketing and create a strong online presence. This is where a digital marketing agency comes into the picture.
A digital marketing agency is a company that provides a range of services aimed at promoting a business's online presence. These services can range from Social Media Management, Search Engine Optimization, Pay-Per-Click Advertising, Content Creation, Website Designing, Lead Generation and much more. With the help of a Digital Marketing Agency, businesses can reach a larger audience, engage with their customers, and ultimately drive sales.
We wish to introduce you to A Digital Marketing Agency that stands out as "SocialBusk.com" in Ludhiana city in India. This agency is on a mission to help 100K Businesses/Professionals grow digitally by 2035. The goal of this agency is to provide affordable and effective digital marketing solutions to businesses of all sizes, so they can compete in the digital landscape. Pankaj Nagwanshi is the Founder of the Company. He himself is an Honest and Dedicated Person. A Google Certified Digital Marketing Professional.
The team at "SocialBusk" has extensive experience in the digital marketing industry. They have worked with a wide range of businesses, from start-ups to well-established enterprises, and have helped them achieve their marketing goals. Their passion for digital marketing and their commitment to helping businesses grow is what sets them apart.
One of the key services offered by SocialBusk is Social Media Management. They understand the importance of having a strong social media presence and the impact it can have on a business. They help businesses create a social media strategy, manage their accounts, and create engaging content that resonates with their target audience. This service can help businesses increase their brand visibility, reach new customers, and drive sales.
Another crucial service offered by SocialBusk is Search Engine Optimization (SEO). SEO is the process of optimization of a website to rank higher in search engine results pages (SERPs). This is essential for businesses as it helps them reach a wider audience, attract more organic traffic, and ultimately drive sales.
In addition to social media management and SEO, SocialBusk also offers Pay-Per-Click (PPC) Advertising Services. PPC is a type of online advertising where businesses pay each time a user clicks on one of their ads shown on search engines. This service can help businesses reach a larger audience, target specific demographics, and drive conversions. SocialBusk has a team of certified PPC experts who create and manage PPC campaigns that deliver results.
Website Designing & Development Service is another important service offered by SocialBusk. They understand the importance of having a high-quality, relevant website, and how it can impact a business's online presence. Their team of designers designs an engaging, informative, and well-researched Website that is tailored to their clients' target audience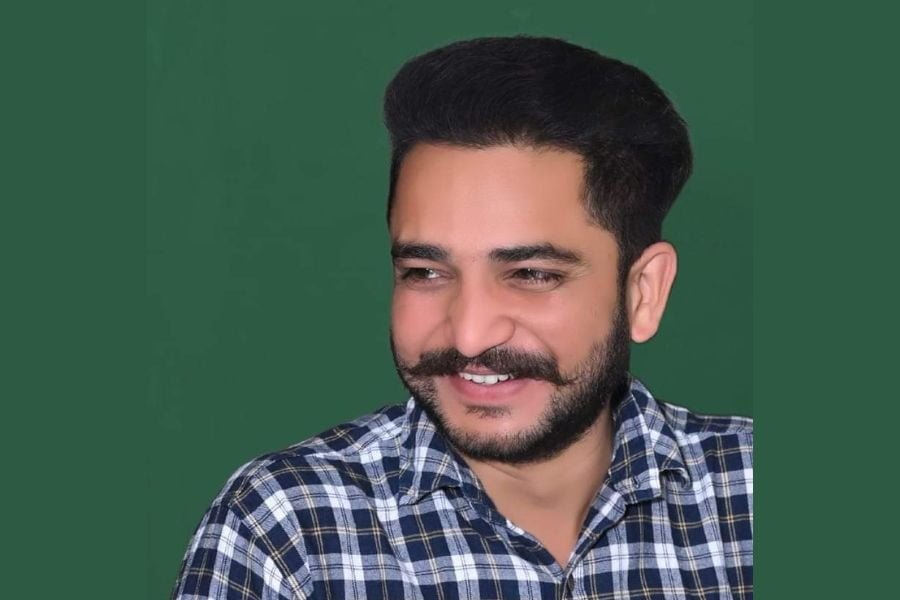 SocialBusk is offering Facebook and Instagram Ads services also. This helps to maximize your brand's reach and engagement with Facebook and Instagram Ads. Utilize the power of targeting to connect with your ideal audience and drive results. From photo and video ads to carousels and stories, we offer a range of ad formats to help you achieve your marketing goals. Boost your online presence and get noticed with Facebook and Instagram Ads today."
In conclusion, SocialBusk.com is a digital marketing agency that is on a mission to transform business by its Marketing Strategies with their extensive experience in the industry, passion for digital marketing, and commitment to helping businesses grow, they are well on its way to achieving this goal. By offering affordable and effective digital marketing solutions, they are empowering businesses to compete in the digital landscape and reach their marketing goals. Reach them directly by clicking on the link below to give your Business a Boom in Growth.
Website = https://socialbusk.com/
Digital marketing Services Ebook = https://bit.ly/3jYOZls
If you have any objection to this press release content, kindly contact pr.error.rectification[at]gmail.com to notify us. We will respond and rectify the situation in the next 24 hours.