Rising 50 Best Educators Are Awarded By India Prime Awards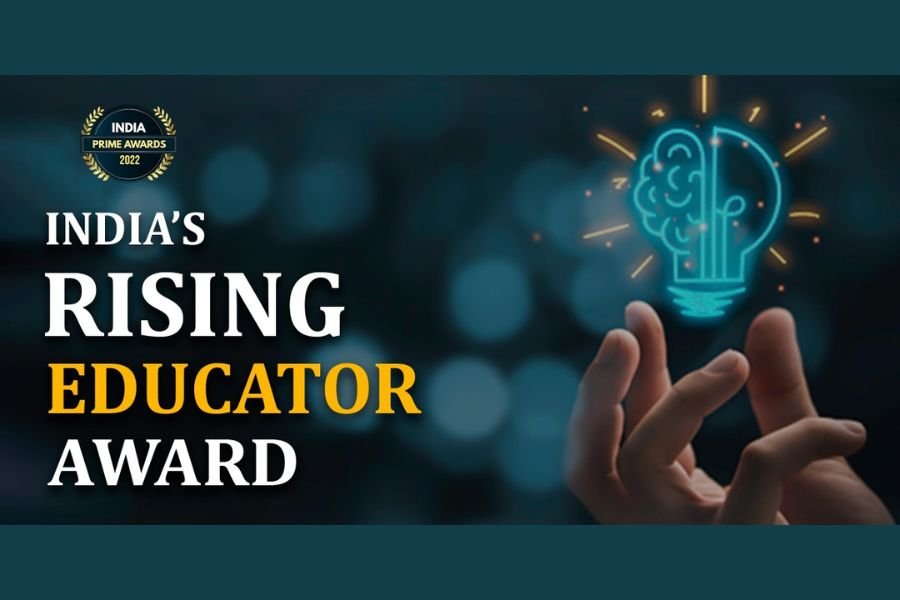 New Delhi (India), February 15: India Prime Awards is greatly renowned for its initiatives on the Philanthropic front. It undertook an initiative to honor the best and the most hardworking people of various sectors and domains to identify and shed some spotlight on them so that their efforts will be recognized by the nation and they could inspire more people to be selfless. As a part of it, it launched the '100 Educator Awards' to honour and appreciate the educators who are selflessly contributing to the development of society. Educators play a greater role in shaping society and in turn, crafting a country. Such people deserve to be honoured for their hard work and appreciated for their social initiative.
The winners of India Prime Awards Best Educator Awards are Munazza Anwar Mirkar , Dr, Deepti Chhabra , D. Ramesh , Amanpreet Singh Arora , Dr. Omkar Prasad Baidya, Mrs. Rebecca Robin Shinde, Sanjay Labroo , Tarun Pal, Dr. Taswin Kaur, Kalashri Dr. Lata Surendra, Kavitha Lakshminarasaiah, Rishani Reddy, Juhee Sarin, Avichal Bhatnagar, Dr. Shweta Singh, Dr. Nisha Pandey, Gurvinder kaur, Dr. Priya Mathur , Pramod Maithil, Dr. Taswin Kaur, Munazza Anwar Mirkar, Dr. Hrusikesh Mohapatra, Saurabh Kumar Agarwal, Dr. Pratik Jain, Sreetama Das, Dr. Deepak Pancholi , Premlata , Dr. Tripti Sharma, Pratosh Mishra , Rhythm Joshi, Leena Hemant Desai, Dr. Ranjana Vinayak Patil , Dr. Sanipina Jayalakshmi Rao, Dr. Vinay Kumar, Maya Zeph, Kota Suresh Kumar, Rahul Verma, Dr. Venkata Rama Srinivas Kandarpa, Rehana Aamir, Dr. Ravi Kumar Kandula, Dr. Samir Yerpude, Vivek Ashutosh, Dr. Dindayal Swain, Aashrita Dass, Dr.Trupti J. Upadhyay, Ankur Sood , Dr. Hari Sundar G, Dr. Manoranjan Panda, Harshini Rajram, Sharmila Balasubramanian, Dr. J Danti, Dr. Suchismita Sinha , Vinod Vishwanath Radhatai Walwante, Dr. Sudarshan Nimma, Dr. Sajad Hamid, Dr. Prashanth Prabhu J , Reshmi Laha Chakraborty , Rajesh Gorakhsingh Pardeshi , Dr. Florence Helen Nalini X, Anand Kumar Narula , Gunjan Tripathi, Dr. Neelam Parwani , N. Nadeem, Dr. Vinay B. Raghavendra, Dr. Amar Panchal and Krishna Kumari.
For more details, connect on the Website: http://indiaprimeawards.com
If you have any objection to this press release content, kindly contact pr.error.rectification[at]gmail.com to notify us. We will respond and rectify the situation in the next 24 hours.